Food Truck Signage
Mobile Advertisement
Mobile advertisement is advertising your business while on-the-go. This is one of the most popularly growing forms of advertisements out there and continues to strive within the busy market. If you're considering a bigger benefit for your business, then consider adding food truck signage to your advertisement plans. Let's vehicle on the road do the introduction while doing daily delivery from one location to another.
High quality food truck signage can provide your company with a way to showcase the food that you offer in a brighter light. In addition to this, you can also include your contact information on the sign that bring company image, so that they're able to find you, contact and know more about product or services you are offering.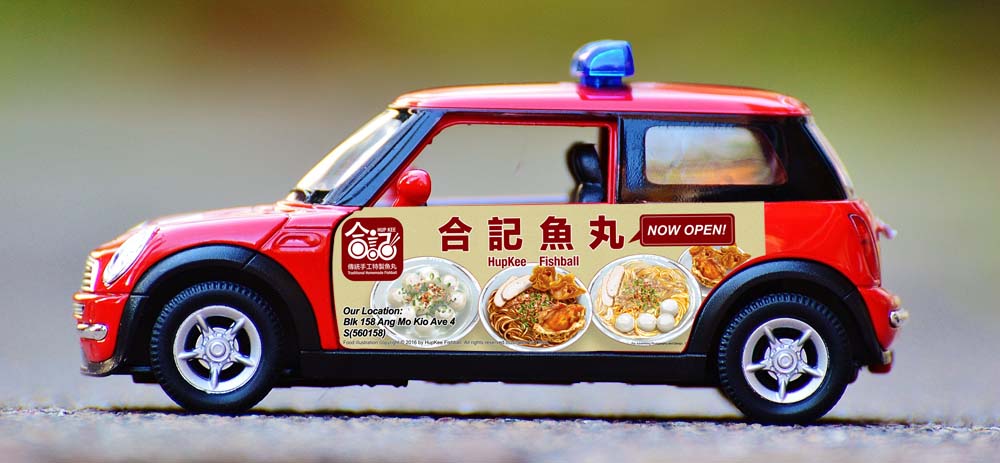 Benefits of Adding Food Truck Signage to Your Ad Campaign
There are numerous benefits of adding food truck signage to your ad campaign and making this one of the biggest advertisements you've ever done at affordable cost to gain more impression on the road each day.
How?
While you are doing delivery to island-wide retail outlets, almost few thousands vehicle on the road see your advertisement either driver is driving or stop-by the traffic lights. The investment of this one-time off advertisement of the truck has higher ROI (Return of Investment) over years compare to advertisement on media such as newspaper, magazine, television, radio and many more.
Think of benefits that it brings to your company?
You're able to gain a much larger audience when you drive around with the food truck signage, or have someone else advertise on their trucks for you. Everywhere that the truck goes, you're able to grab the attention of so many people that are out there.
Placing your advertisement on the side or back of a food truck is one of the top best things you can do for your company when you'd like to advertise. Having a strong advertisement can build a better business.
When you're ready to get a high quality print, at an affordable price to showcase your food business, speak with us here. Not only can we provide you with the advertising you're in need of, but we can ensure that you're happy with the look and feel of your new mobile advertisement.