Food Stall Signage
Be Outstanding & Attractive
Visualize your BUSINESS NAME and PRODUCTS or SERVICES that you offer up on a sign that shows everything you could possibly want in lightbox material or normal sign board. With the use of outstanding and attractive food stall signage, you can ensure that everyone sees what exactly you're offering, while also attract and direct more consumer into your stall via signage. Below is sample of our customer's food stall signage.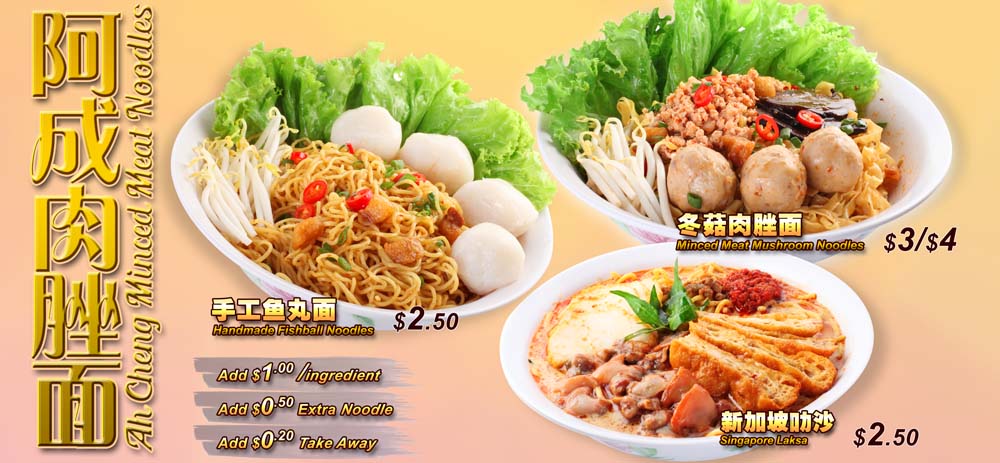 High Quality Signage Can Make All the Difference
Through the use of high quality signage prints and food photography, your company is able to provide a way for prospective customers to know what it is that you're offering them. Provide a way to show off your delicious menus in higher quality way then handing out plain paper menus, or other means.
Consider the visual aspects and appearance that you want to show off with the food stall signage that can showcase the beautiful talents of our designers, but provide your company with a way to stand out to all of your customers. Enjoy more of a business when you can show these items up front for all to see.
Want to showcase your company name or products or services?
Food stall signage is able to help with this and provide you with an unexceptional quality unlike any other. Be outstanding and attractive to your entire audience, and make sure that they know who you are, what you offer and why they should work with you through the use of these high quality signs.
Speak with us today regarding the food stall signage you'd like to have done. Our designers provide only the highest quality in signs, so that you're better able to capture your audience's attention. Your business is our business, and we care about the customers you get. Call us today to speak about the sign you'd like to have made.