Cafe Signage
Simple, Elegant and Classy Signage
While looking for something that is going to showcase your cafe signage and really make you stand out, you have to consider all of the options out there such as attractive food stock images, design that suits the concept and high quality promotional prints or digital signage. You need something that is simple, elegant and classy and with the best signs that can provide this, you're better able to capture the attention of your audience.   Cafe signage should capture the beauty, elegance and grace that goes into the cafe specifically. Without it, you will not be able to get the attention that is needed by the customers that you want to come in. These customers are the ones that make you a profit, that keep you going and that can refer new customers to come inside.   Entice them with cafe signage that is simple, elegant and classy, here are why:
When the writing on the signs matches the look and feel of the cafe, you're better able to grab and hold the attention of customers
You're better able to create a brand name for yourself that everyone wants to know and use
You can seem like a high-end, high quality cafe when you want to attract new customers that come in
You can have signs that match from the inside to the outside of your cafe, creating your own unique look
Use high quality stock photos for the cafe signage, so that your customers will want to come in and grab what the pictures offer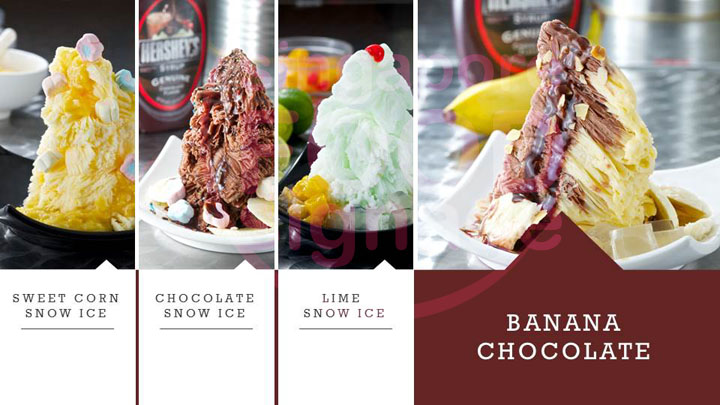 When the time comes to get more from the cafe signage that is out there, make sure you're covered. You want to feel good about the choice that you made to get the right signs for the inside and outside of your cafe. In order to do this, you have to hire a high quality company for the signs.
Speak with us today regarding the cafe signage that is available. We are more than happy to help with everything that is needed, so your cafe can get the perks and benefits of being successful in your area.
FREE 2-Minutes Video Introduction of your products with every purchased.(Worth S$500)
One-Stop Solution for your Food & Beverages Stall from Food Images to Supply and Installation of Food Signage along with Food Menu or Promotional Prints.